Meet Gabrielle Grandell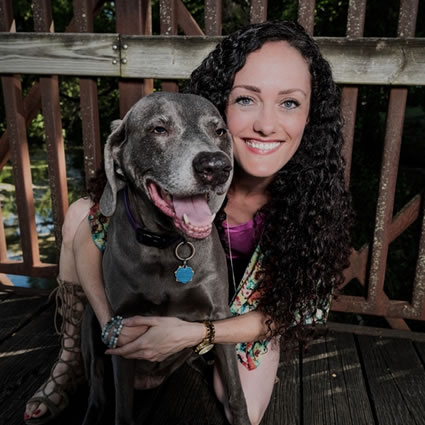 Gabrielle Grandell is passionate about transformation. Her main reason for going to college for dietetics was to be able to help people make a change in their lives. She wants everyone to understand how amazing nature is and what is available to us from the earth to nourish our body.
Gabrielle realized early on that there was a lot of psychological implications around why people eat what they do. Learning how all the elements: water, sunshine, air, food and plants impact our bodies was life-changing and she continues to learn more.
And she knew she would never be out of a job because everybody has to eat!
An Education in Nutrition
Gabrielle earned her Bachelor of Science degree in Dietetics and Institutional Administration at Texas Women's University. After working as a Lifestyle Educator at a nationwide medical spa, she began practicing clinical nutrition and patient care at Baylor University Medical Center.
After some time, even though her patients were seeing results, Gabrielle became disillusioned with hospital work. She realized the institutional focus was on profit and not in the best interest of the patients. That's when she discovered functional nutrition and realized this was the path she was meant to follow.
Certifications and More
Now that she was able to do what she wanted to do; Gabrielle headed back to school. She earned her certification as a Functional Medicine Certified Health Coach at the Functional Medicine Coaching Academy (FMCA) in collaboration with the Institute for Functional Medicine. She also became a member of the adjunct faculty at FMCA.
Gabrielle knew that educating people on the connection with what they put in their body and how they feel was not enough. She holds the following certifications:
One of the first National Board-Certified Health and Wellness coaches in the country, accredited by the International Consortium of Health and Wellness Coaching and the National Board of Medical Examiners.
LEAP therapist – Stands for lifestyle, eating and performance. Group of nutritionists and dietitians that identify food sensitives through testing and help people manage the findings.
Reversing Cognitive Decline – Through FMCA in collaboration with Dr. Dale Bredesen who specializes in Alzheimer's. He is the author of "The End of Alzheimer's" and established the ReCode Protocol.
Methylation and Clinical Nutrigenomics in collaboration with Dr. Ben Lynch at Seeking Health. Focused on DNA and genetic predisposition and its connection to epigenetics and nutrigenomics. Gabrielle learned how behavior can affect our genetics; food and nutrients can change how the body reads our DNA sequence.
Centering Her Focus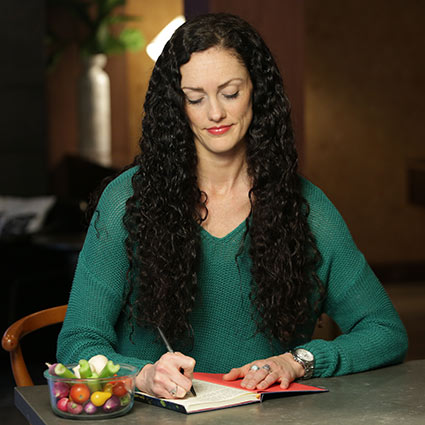 Gabrielle loves the colors of food and how we can be creative with our nutrition. It's important her clients understand how specific nutrients impact their physiology and just how powerful plants are. It's amazing what we can do just by eating; all the different systems in our body that get turned on.
Gabrielle believes our bodies were divinely created to interact with the Earth. Her personal philosophy is that our bodies do best with those foods that are provided for us naturally and not as well with man-made products.
While she supports technology, science and growth, she believes we need to get back to nature. "The further away you get from nature, the closer you get to disease."
Gabrielle wants to empower people. You need to understand you're not inherently weak; instead, you are strong and capable. The more attention you pay to
your health and nutrition, the more you can be.
EXPLORE OUR SERVICES
The Practice Today
Gabrielle sees people's lives changing. Why are we making everything so complicated instead of going back to the foundations of quality air, water, food, community, movement and spirituality? This is the way we were designed; we are not destined to be sick and unwell.
Changing Lives
Gabrielle listens to your story and encourages you to think about the challenges in your life. She never gives up hope and wants all her clients to feel the same. Change is possible; Gabrielle partners with you to make it happen.
Knowledge, empathy, solutions; Gabrielle is waiting to help you get back to living life to its fullest. Are you ready? Contact us today, (817) 715-0512.

Gabrielle Grandell | (817) 715-0512